THE DREAM PROJEct
THREE COUNTRIES - ONE VISION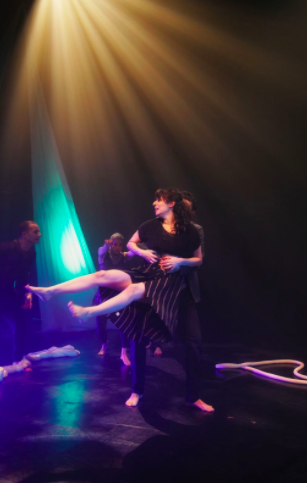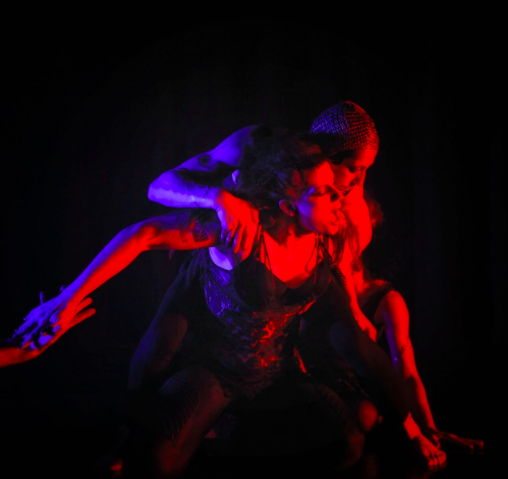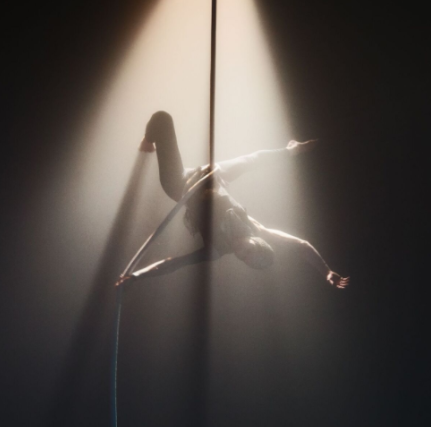 The Dream Project is a collaboration between North American artists from Mexico, United States and Canada. In the this project SHAKESPEARE'S ageless tale of A MIDSUMMER NIGHTS DREAM is DECONSTRUCTED and REINVENTED into a multilingual, multidisciplinary spectacle of the current cultural climate between our countries. Complete with original music, dance and aerial choreography, Spanish, French and English text and cutting edge design, The Dream Project encompasses the most compelling art forms of North American culture.
PRESS RELEASE - PHASE 2.0 - MARCH 2018
pRODUCTION DEVELOPMENT
PHASE 1.0: THE INCEPTION - February 2017
In February 2017 we began the maiden voyage of Yonder Window Theatre Company with The Dream Project, Phase 1.0. Inspired by the text of Shakespeare's Midsummer Night's Dream, a group of 15 artists from Mexico, the United States and Canada came together to work for 10 days in San Miguel de Allende, Mexico. As we worked alongside the local visual artists of MuVarte Gallery, they painted and sculpted our process. In these 10 days, each artist in the space brought their unique set of talents and ideas to the table allowing the company to define the core aesthetic and foundation of The Dream Project, culminating with a cohesive, innovative, multilingual performance piece.
INTERVIEW with LOCAL PRESS, San Miguel de Allende
Photos: Bernard Czelakowski
PHASE 2.0: THE DEVELOPMENT - MARCH 2018
In March 2018 the company reunited for three weeks in Brooklyn, New York for The Dream Project, Phase 2.0. Our aesthetic is inspired by the physical storytelling of Quebec's Cirque and the visual vibrancy of Mexican dance, music, and paintings. Our story for this developmental phase derives from the cultural conversations that began in phase 1.0. The use of vertical space and advanced movement techniques took shape in 2.0 as we developed the piece into a new darker rendering of Shakespeare's story. As we explored the dark side of Midsummer, we were also digging into the darkness of what's happening between our three countries. Therefore, we chose to focus 2.0 on Oberon and Titania's conflict, using it as an allegory for the current cultural climate. Our reconstruction of Midsummer in this second phase included an earthquake caused by Titania's supernatural force resulting in the death of a beloved character, intertwining a few key lines of text from one of Shakespeare's bloodiest plays, Macbeth. The goal coming out of Phase 2.0 is to position The Dream Project for Phase 3.0, a full-scale production, in 2019 / 2020 with a 6 to 8 week rehearsal process and full design team
DIRECTOR'S STATEMENT, FEB. 2017
Art has a way of transcending language and bringing people together. That is what The Dream Project is about. Five years ago, I was struggling to find meaning in my work as a New York Theatre Director, when an offer to perform in the Fringe Festival of San Miguel de Allende presented itself. This was my first time in Mexico, and I found myself immediately enamored of the culture and the locals' generosity of spirit. I went back to New York with a mission: to create a company in which artists could communicate their differences and come together to collaborate across borders. I wanted to work in Mexico, with Mexican artists to celebrate their culture, and learn the root of their passion. Five years later, after producing and directing multiple productions in San Miguel de Allende; Mexico has become my artistic home.
This year marks the maiden voyage of Yonder Window Theatre Company. We invited a group of 15 artists from across Mexico, the United States and Canada to create a multilingual, experimental performance piece based on Shakespeare's A Midsummer Night's Dream. When we arrived to San Miguel on January 22nd, Jorge Coro and the family of Muv arte greeted us with open arms. Ask the Sky for a Sign by Elena Gomez was a welcomed surprise; her celestial collection of work couldn't have been more perfect to begin The Dream. The serendipity did not stop there; artists Victor Hugo Nunez, Luis Felipe de la Torre, and Fabian Risso worked beside us, painting in tandem as our exploration of movement, text, and story unfolded. The two-week process was incredible, every day we were met with new inspirations. Victor Nunez is also a stage designer and has taught us how to use vocal chanting in our piece. Elena is also a costume designer, and Camilla Coro, Jorge's oldest daughter, created our props, it has truly been an artistic collective.
The beauty and incredible spirit of San Miguel de Allende has been a constant source of inspiration for us. Although we are immersed in an intense creative process and our work is truly rewarding and joyful, recent world events have certainly not escaped us. At times, we have been angry, at times deeply saddened, however we have never been afraid. Perhaps the multicultural creative bubble that we found ourselves in those two weeks served as a sort of "safe zone." Perhaps looking across a room and seeing artists, mostly strangers, collaborating over linguistic and cultural barriers provided us with comfort. So instead of fearing our differences, we celebrate them, and that is what we shared with the people of San Miguel this winter. We created our own version of Shakespeare's most magical play. A version our audiences found relevant to our present state. I believe there will always be a 'chink' in every wall, and we will always be stronger together. The importance of pursuing our Dream NOW could not be more relevant.
Audiences enjoyed phase one of The Dream Project, our "work in progress". As we gear up for the years to come, we will add more and more creative minds to our collective. It is our hope that The Dream Project will travel the world; however, our foundation will always remain in the very special town of San Miguel de Allende.
Community & Outreach
The Dream Project includes an educational outreach program on the text of A Midsummer Night's Dream for Grades 2 to 7. Students are invited to attend matinee performances after receiving in-school workshops with specially trained Teaching Artists. Teaching Artists lead a theater-based curriculum designated to enhance student's literacy, verbal and non-verbal communication, reading comprehension, theater concepts and understanding of Shakespearean text. Students review setting, characters, plot and receive additional information on 'Things To Look For' in preparation of the live performance. After the performance, there are talkbacks with the actors about the play and production process. Students are encouraged to ask questions, try on costumes, play with masks/puppets and step into the world of the show.